Collio,
digital storytelling experiences
for sustainable
development
About Collio XR Project
Through its engaging storytelling the Collio XR Project provides different approaches to understanding the Collio district. The UN 2030 Agenda themes are treated in 8 stories that focus on the three aspects of sustainable development (economic, social and ecological) in order to encourage the local community, the institutions, the public sector, private enterprises, farmers and wineries to operate in a manner consistent with the 17 UN objectives.
UN Agenda 2030
The UN 2030 Agenda for Sustainable Development is a programme for people, the planet and shared prosperity, ratified in September 2015 by the 193 United Nations member states.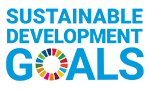 Collio XR App: an innovative approach
Digital Storytelling

Emotionally engaging stories to rediscover the territory

Geolocalization

Contents are automatically triggered when approaching the relevant locations

Soundscapes

Original soundscapes to create immersive experiences

Interactive maps

Advanced geographical navigation and routing through interactive maps

Virtual & Augmented Reality

360° VR videos and 3D AR+ contents available at specific locations
The experiences
The Fairies of Preval

In the Preval valleys, ancient legends talk of the Vile fairies, guardians of nature, friends of animals and plants. Recommended for children.

In Vino Veritas

At the end of the nineteenth century an American journalist visits Collio and discovers the history of its vineyards and the people who contributed to its development.

Collio 2063/ Green Future

In a not-too-distant future the Collio district could become a shining example of sustainable development, thanks to a series of actions aimed at the conservation and protection of ecosystems.

Collio 2063/ Dark Future

In a not-too-distant future climate change could profoundly alter the Collio district and possibly transform it completely.

Benandànt

A young police woman investigates a mysterious case where ancient cults and beliefs come to the forefront.

The Next Move

The modern border between Italy and Slovenia, where the Collio district lies, was the scene of harsh battles in both World Wars. In 1942 the partisans rallied here to fight German occupation and free the Gorizia territories.

The Turks on the Collio

In the mid-fifteenth century hordes of Turks raided the Friuli region and devastated the Collio area. Some defended themselves against the terrifying Ottoman iron rule, others joined forces in search of fortune, while some managed to escape or were kidnapped.

Memoires of Giacomo Casanova

Having bid farewell to the spires of the elegant Italian and European cities, Giacomo Casanova travelled to the Collio in autumn 1773 and was a guest at Spessa Castle. He was profoundly impressed by the beautiful countryside, excellent dishes and local wines.

The Cassa di Risparmio di Gorizia Foundation, aware of its fundamental role in the growth of the Isonzo community, has launched the three-year program "Fondazione CariGO GREEN" together with Intesa Sanpaolo. This aims to enhance the local territory through innovative and sustainable interventions.